How to Choose a Carpet Cleaner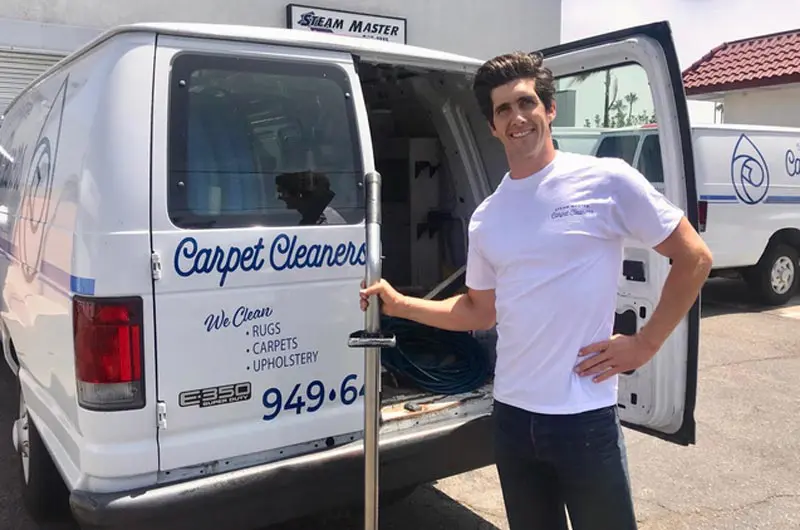 You've heard the commercials, you've seen the ads and you're still confused. You just want to have your carpets cleaned and you want it done right without paying a fortune. Here's our advice on how to choose a carpet cleaner, and an explanation of the different types of cleaning that are available.
There are basically only two types of cleaning: STEAM CLEANING & DRY CLEANING.
STEAM CLEANING: This method actually does not use steam to clean. The correct name for this method is HOT WATER EXTRACTION. While it's true that the machines use hot water, which gives off steam, the steam itself does not clean carpet. The idea here is that it is like a washing and rinsing of your hair. A cleaning solution is used to wash the carpet and then it is rinsed with water. The better the carpet is rinsed the less the residue there will be. The more powerful the suction of the machine, the less moisture there will be left in the carpet. The process is actually quite simple.
Within the Steam Cleaning category, there is a range of choices. Your first choice is whether you want to rent a machine and do it yourself or you can call a professional. If you call a professional you must decide if you will accept a smaller portable cleaning machine or a truck mounted machine. Then the type of chemicals that are used are important as well as the type of water. Finally, the experience and expertise of the technician is crucial to how well your carpet cleaning job will be performed.
DRY CLEANING: This method is actually not completely dry it is just dry-er than steam cleaning. This is a chemical based method in which a cleaning solution is laid down on the carpet and either agitated in or allowed to sit for a period of time. The chemical attracts an/or encapsulates the dirt which is then sucked out with a hose or vacuum.
The: STEAM CLEANING VS. DRY CLEANING debate will not be resolved anytime soon due to the famous "consider the source" problem. However, almost all the major carpet manufacturers require customers to use the hot water extraction/steam cleaning method to uphold the carpet warranty. You can always call your carpet manufacturer to see what they recommend as the best way to care for your particular carpets. Beyond the warranty, here are some things to consider that may help you when looking to for carpet cleaning solutions.
Think of carpet cleaning like washing your hair. Different situations call for different treatment. If you want your hair squeaky clean, you rinse, shampoo and rinse again to make sure you get all the soap out. You may want to condition as a finishing step. This would be the equivalent of the hot water extraction method with an application of protector as a finishing step. If you shampoo your hair and don't rinse thoroughly, your hair will feel sticky and get dirty very quickly. This is exactly what happens if a technician fails to do the final rinsing step. Drying your hair has analogies as well. If the carpet cleaner doesn't extract the water well it would be as if you didn't use a towel and left your hair sopping wet! It would take quite a long time to dry! The problem is not that you chose to wash your hair, the problem is that you didn't dry it. When the washing of your hair or carpet is done it should just be damp to the touch. Drying time can be shortened by airflow just as a blow-dryer would be to hair. This could be in the form of open window, heater, AC or professional air-movers.
To continue the analogy, if you were in a hurry and wanted to freshen up your hair, you may opt for a dry shampoo. This removes the greasy appearance and there is no drying time. It is convenient and quick and can be appropriate in a pinch or between shampoos. It may not get your hair deep down clean, but if it is not very dirty and you need a quick fix this will do the trick!
In either case, what can separate a quality job from the inferior job is the skill and experience of the technician, the quality of the equipment and the cleaning products that are used.
Find out how long the technician has been cleaning carpet and what type of cleaning he does. Nothing beats years of experience. Find out what kind of equipment will be used. Quality equipment counts! Finally, find out what type of products will be introduced into your household and will the products be extracted completely.
Contact Us
Customer Reviews
I've used Steam Master on multiple homes now and loved everything that they have done! Completely transformed my older looking carpet and rugs! Sealed and treated newer fabrics, sofas, and rugs to protect them from stains! Highly recommend them. They are all such great and friendly people to work with too!